2 Adults, 0 Children, 0 Infants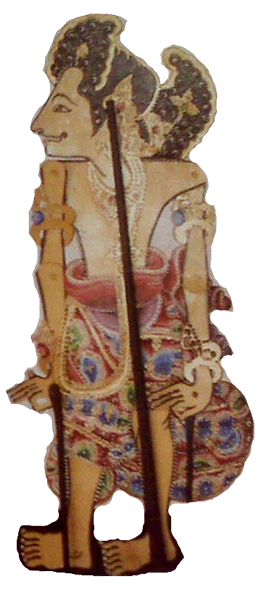 Three Bedroom

Private Pool Villa

This 250sqm Three Bedroom Private Pool Villa at Taman Dharmawangsa Suites is designed for larger family members and companions of 6 who are looking for roomy space for everyone. There is carport available at the villa for those who wants to arrange family or group excursion to abundant choices of exotic, cultural, and amusement places in Bali with a private vehicle.

Bedroom
This villa is proportionately styled in extraordinary harmony, combining the best aspects of One Bedroom Villa and Two Bedroom Villa, living and dining area, as well as the tropical gardens that surrounding its private swimming pool.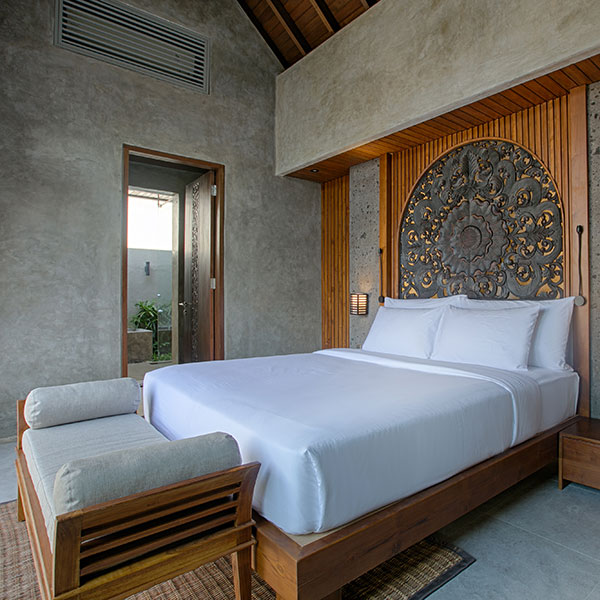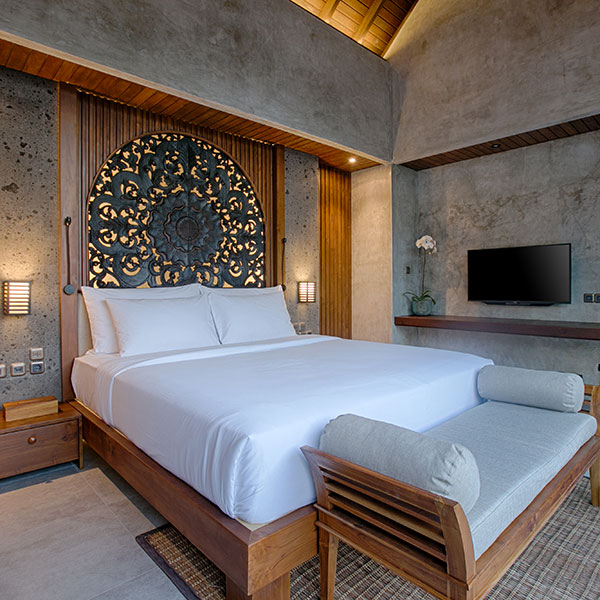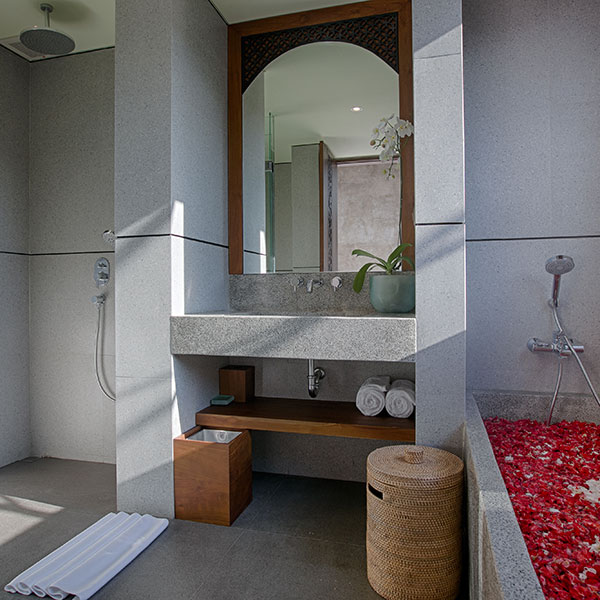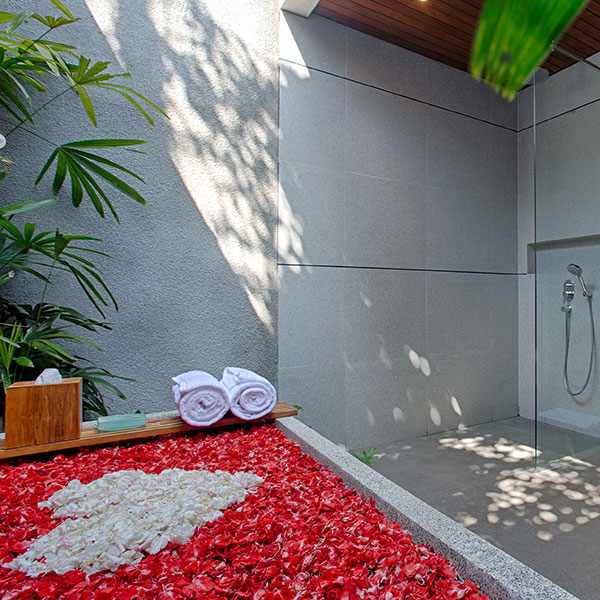 Bathroom
The master bedroom is complimented by an ensuite elegant bathroom, walk-in wardrobe, and an outdoor jacuzzi with a separate standing shower.
An ensuite elegant bathroom, an indoor jacuzzi with natural light, and a separate standing shower complemented
Living Area
You can enjoy a great comfort and privacy inside the this exceptional space villa,
featuring an open-plan living and dining area centrally located within the villa.
Private Swimming Pool
Your very own private swimming pool is located right in the central area of the villa. The balmy waters of the pool provide a cooling sensation after your Bali's exploration and tropical gateaway. Slide through the glassy surface of this refreshing pool where the peace and calmness of the Nusa Dua sky are all above you.